About Guidepoint Insights
Guidepoint Insights enables clients to make better-informed decisions through skillfully moderated teleconferences, in-person meetings and longitudinal surveys with subject matter experts from the Guidepoint Network.
Insights is led by a seasoned team of former buy-side and sell-side analysts, each with 10-25 years of domain expertise, who moderate 200+ actionable events monthly across Healthcare, TMT, Consumer, Industrials, Financials and Energy sectors.
By focusing on the right topics, selecting the right experts, and asking the right questions, Guidepoint Insights delivers the right content to reduce research times, navigate complex situations and bring focus to what matters.
Products & Services
Listen to live, interactive teleconferences, attend in-person meetings at conferences and tradeshows, or access surveys and event transcripts through the Insights Library portal.
Fundamental Events
Our experienced sector-specialist teams dig deep into the key topics affecting both established and growing companies. Clients can listen to live, moderated teleconferences with experts that examine pressing issues such as upcoming catalysts, industry trends, competitive assessments, M&A and policy changes. In addition, we host in-person, expert meetings at industry tradeshows and conferences to discuss breaking news and summarize key takeaways.
Learning Series Events
We moderate teleconferences and host in-person meetings to help clients accelerate their understanding of industries, public and private companies, business models, emerging technologies and potential policy changes.
Longitudinal Surveys
We offer proprietary surveys across sectors designed to capture new product launches and monitor underlying business trends such as price/volume dynamics and market-share shifts.
Insights Library
The Insights Library portal offers on-demand access to transcripts from all hosted teleconferences. Content can be downloaded and searched by sector, ticker, asset class, geography and keywords.
TOPICAL & TIMELY
We focus on significant and meaningful events, trends and situations that are relevant to institutional investors, consultants and corporations.
EXPERIENCED TEAM
Our analysts, each with 10-25 years of sector expertise, generate in-depth content across Healthcare, TMT, Consumer, Industrials, Financials and Energy verticals as well as Macro/Political issues.
DEPTH & BREADTH
We dive deep into issues to help our clients appreciate complex topics as well as educate them on emerging trends, business models and technologies.
UNPARALLELED EXPERTISE
We select the most pertinent subject matter experts from Guidepoint's industry-leading network of 600,000+ Advisors in 150 industries globally.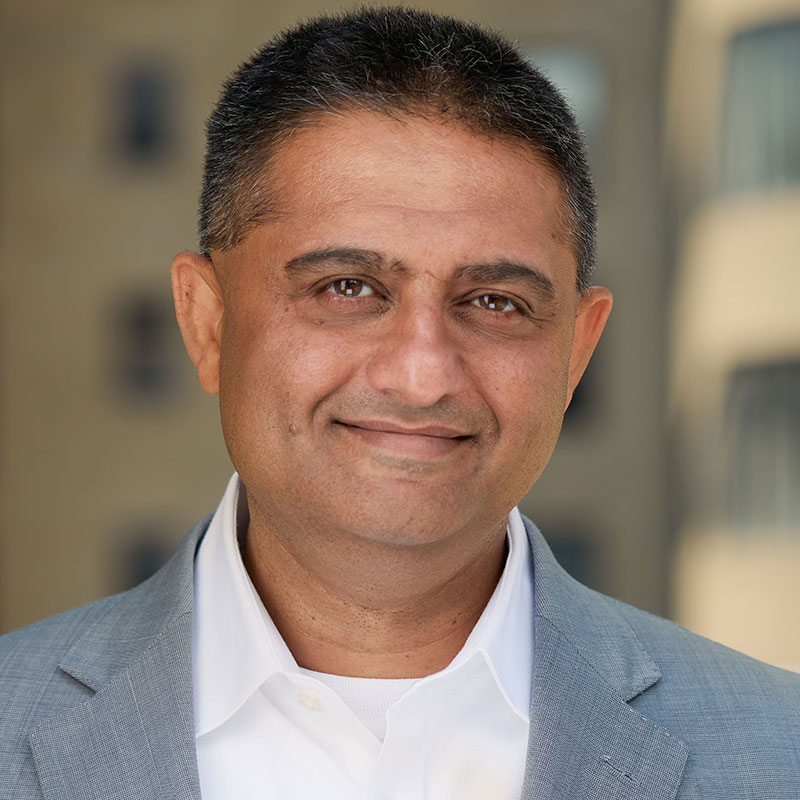 Rutwik Ghodadra
CEO, Guidepoint Insights
18+ years buy-side experience
Portfolio Manager, Apitgon Capital (Citadel)
Portfolio Manager, Visium Asset Management
Senior Analyst, Oracle Partners
VP, Lehman Brothers (Proprietary Trading Desk)
MBA, Indiana University Bloomington
MS Biomedical Engineering, Johns Hopkins University
Rutwik Ghodadra
CEO, Guidepoint Insights
Ameesh Shah
Global Head of Credit
17+ years buy-side credit and equity experience
Founder/CIO, Tjori Capital
Portfolio Manager, Visium Asset Management
Principal, Tennenbaum Capital Partners
Analyst, Ziff Brothers Investments
BS Economics, The Wharton School at the University of Pennsylvania
Ameesh Shah
COO, Insights & Global Head of Credit
Badal Pandhi
Head of Insights Library
15+ years buy-side experience
Senior Analyst, FrontFour Capital Group
Analyst, Goldman Sachs Principal Strategies
Private Equity Associate, Jefferies Capital Partners
MBA, The Wharton School at the University of Pennsylvania
BS Economics, The Wharton School at the University of Pennsylvania
Badal Pandhi
Head of Insights Library
Credit
Nicholas Iwanczuk
Senior Analyst
10+ years covering corporate and distressed credits
Distressed Credit Research Analyst, Deutsche Bank
High Yield Trading, Deutsche Bank
Credit Trading, BNP Paribas
Associate, Fixed Income Analytics & Advisory – BlackRock
BS Finance, Pennsylvania State University
Nicholas Iwanczuk
Senior Analyst
Maneesha Ghiya
Healthcare – Therapeutics Strategist
20+ years covering therapeutics and healthcare
Strategic Advisor & Co-founder, ExSight Ventures (ophthalmology)
Founder, FemHealth Ventures (women's health)
Healthcare Consulting Analyst, Highline Capital
Healthcare Analyst, Kindgon Capital
Analyst, JPMorgan Partners
MBA, Harvard Business School
BS Economics (The Wharton School) & BASc Computer Science at the University of Pennsylvania (M&T Program)
Maneesha Ghiya
Therapeutics Strategist
Mark McInenery
Guest Moderator - Therapeutics
18+ years covering therapeutics
Senior Analyst – Biotechnology, Visium Asset Management
Junior Analyst, Deerfield Management
BA Economics, Hunter College
BA Music, State University of New York at Buffalo
Mark McInenery
Therapeutics Strategist
Swati Kumar
Healthcare – Senior Analyst
14+ years covering therapeutics
Life Sciences M&A, Evercore Partners
VP, Equity Research – Specialty Pharma, Guggenheim
VP, Equity Research – Large Cap Pharma, Leerink Partners
BA Biological Sciences, Barnard College of Columbia University
Swati Kumar
Senior Analyst
Alexia Teofilovici
Healthcare – Analyst
Healthcare Research Associate, Guidepoint Global
BS Biology, Emory University
Alexia Teofilovici
Analyst
Rohini Venkat
Consumer & Retail – Sector Head
10+ years covering consumer and retail
Senior Consumer Analyst – Large Cap Growth Portfolio, DWS Group
VP, Equity Research – Packaged Foods, Deutsche Bank
BA Economics, Harvard University
Justin Ruiss
Consumer & Retail – Analyst
Analyst, Equity Research – Consumer, Sidoti & Company
Associate, Equity Research, The Benchmark Company
BA Finance, Providence College
Financials
Alan Straus
Guest Moderator
25+ years covering financials and financial technology
Portfolio Manager – US Large Cap, Schroders Investment Management
Director of Research & Fund Analyst Financials, Schroders Investment Management
Senior Analyst – Financials, Omega Advisors
Senior Analyst – Financials, Lord Abbett
Senior Analyst – Financials, Merrill Lynch
MBA, Cornell University – SC Johnson Graduate School of Management
BS Industrial & Labor Relations, Cornell University
Operations
Alyssa Vozza
Co-Lead
Program Manager, ProEd Communications
Senior Project Manager, ScienceVision
BS Business Management (Marketing), Albertus Magnus College
Technology
David Gertler
Lead
Developer, Shoplet.com
IT Director, Aish NY
Attended, Yeshiva University