Essential Research Guided by our Accomplished Team
Guidepoint Insights helps you fill the gaps in your research and deepen your understanding of emerging trends and essential information.
Using our extensive expert network, we deliver prompt and well-thought-out information via teleconferences, live meetings, and focus polls, from the people who understand the topics best.
Led by former buy-side analysts, our accomplished team cuts through the noise and helps you get answers to current and pressing questions around Healthcare, TMT, Consumer, Industrials, Financials, and Energy, providing timely subject matter.
By focusing on the right topics, selecting the right experts, and asking the right questions, we're able to deliver content that will help you to navigate complex topics, reduce research times, and bring focus to what matters.
Teleconferences
Hear directly from industry-leading sector analysts as they deliver the answers you need to know, without you having to do the heavy lifting.
Focus Polls
Gain valuable first-person intelligence from short-format, longitudinal, and cross-sectional surveys designed to capture hard‑to‑source expert takes on product launches and underlying business trends.
Roundtables
Join exclusive events that let you interact with influential industry professionals for a unique open discussion covering future trends and complex sector-specific topics.
Group Meetings
Organized around industry tradeshows and conferences, get the inside scoop with viewpoints from prominent sector experts who discuss breaking news and highlight key takeaways.
Insights Library Portal
Our on-demand portal offers immediate access to thousands of streaming teleconferences and downloadable transcripts, with hundreds more added every month. Leverage our in-depth calls to inform your highly-specialized investment strategies and our foundational content to deepen your understanding of industries, public and private companies, business models, emerging technologies, and potential policy changes, all at your convenience. Learn more.
COMPREHENSIVE COVERAGE
The Guidepoint Insights global team identifies key trends and issues affecting a wide variety of sectors and geographies, hosting over 450 calls per month.
HIGH QUALITY
By pairing our knowledgeable team with vetted, highly-qualified experts, we provide you with content you can trust to help answer your most pressing questions.
TOPICAL & TIMELY
We identify pressing topics (i.e., M&A, IPOs, regulatory events) and quickly deliver relevant content, allowing you to make well-informed decisions, while freeing up time and resources.
EFFICIENCY
Our moderators know the key debates in the marketplace and deliver events that are meant to provide a better understanding, without you having to do the legwork.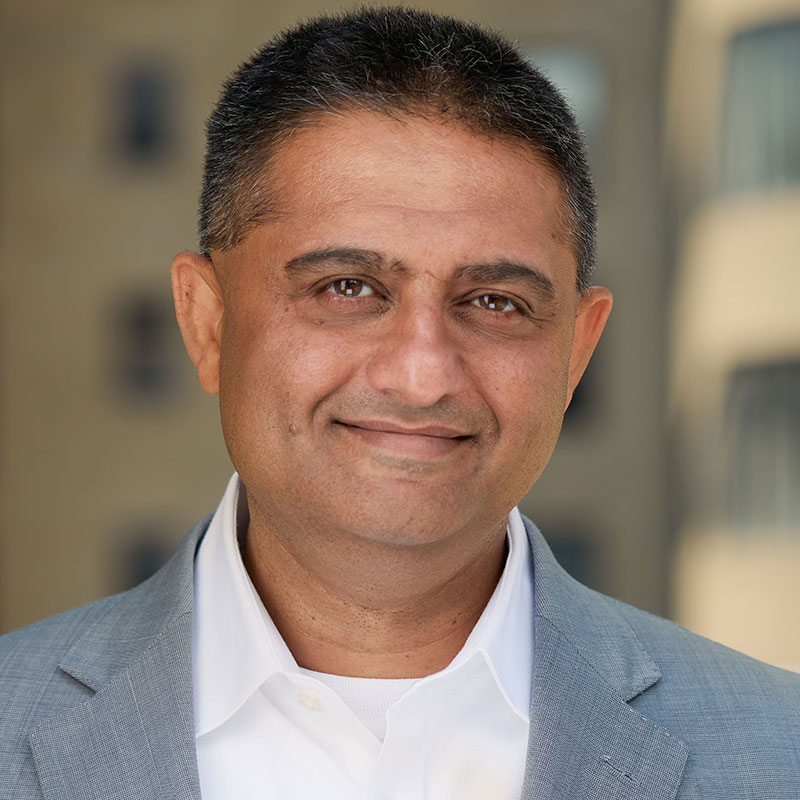 Rutwik Ghodadra
CEO, Guidepoint Insights
18+ years buy-side experience
Portfolio Manager, Apitgon Capital (Citadel)
Portfolio Manager, Visium Asset Management
Senior Analyst, Oracle Partners
VP, Lehman Brothers (Proprietary Trading Desk)
MBA, Indiana University Bloomington
MS Biomedical Engineering, Johns Hopkins University
Rutwik Ghodadra
CEO, Guidepoint Insights
Ameesh Shah
Global Head of Credit
17+ years buy-side credit and equity experience
Founder/CIO, Tjori Capital
Portfolio Manager, Visium Asset Management
Principal, Tennenbaum Capital Partners
Analyst, Ziff Brothers Investments
BS Economics, The Wharton School at the University of Pennsylvania
Ameesh Shah
COO, Guidepoint Insights
Badal Pandhi
Head of Insights Library
15+ years buy-side experience
Senior Analyst, FrontFour Capital Group
Analyst, Goldman Sachs Principal Strategies
Private Equity Associate, Jefferies Capital Partners
MBA, The Wharton School at the University of Pennsylvania
BS Economics, The Wharton School at the University of Pennsylvania
Badal Pandhi
Head of Content
Xavier Demierre
17+ years of financial markets experience
Senior Analyst, Lombard Odier Investment Managers (UK)
Head of Corporates research, Sonas Partners (UK)
Senior Analyst, Avenue Capital Management (UK)
Investment Analyst, Pictet Asset Management
MSc, HEC- University of Lausanne
Xavier Demierre
Managing Director, International
Mark McInenery
Guest Moderator - Therapeutics
18+ years covering therapeutics
Senior Analyst – Biotechnology, Visium Asset Management
Junior Analyst, Deerfield Management
BA Economics, Hunter College
BA Music, State University of New York at Buffalo
Mark McInerney
Director of Research
Alyssa Vozza
Co-Lead
Program Manager, ProEd Communications
Senior Project Manager, ScienceVision
BS Business Management (Marketing), Albertus Magnus College
Alyssa Vozza
Operations Manager
David Gertler
Lead
Developer, Shoplet.com
IT Director, Aish NY
Attended, Yeshiva University
David Gertler
Technology Lead
Healthcare
Ryan Chu
17+ years covering Medical Technology
Senior Analyst/Portfolio Manager-Quad Group
Senior Analyst- Suffolk Capital
Senior Analyst- Brant Point Capital
Analyst, Medtech Equity Research, Morgan Stanley
BS Molecular Biophysics & Biochemistry, Yale University
Ryan Chu
Healthcare
Swati Kumar
Healthcare – Senior Analyst
14+ years covering therapeutics
Life Sciences M&A, Evercore Partners
VP, Equity Research – Specialty Pharma, Guggenheim
VP, Equity Research – Large Cap Pharma, Leerink Partners
BA Biological Sciences, Barnard College of Columbia University
Swati Kumar
Healthcare
Leroy Rogers
Leroy Rogers
TMT
Matt D'Alto
20+ years of Technology sector experience, including buy-side and corporate
Head of Business Insights, Cognovi Labs (AI/ML technology startup)
Senior Equity Analyst, TimesSquare Capital Management
Senior Equity Analyst/Sector Portfolio Manager, J. & W. Seligman & Co.
Investment Associate, Putnam Investments
MBA, University of Chicago Booth School of Business
BA (English with Finance Minor), Fairfield University
Matt D'Alto
Consumer/Media
Andrew Kule
Andrew Kule
Consumer
Rohini Venkat
Consumer & Retail – Sector Head
10+ years covering consumer and retail
Senior Consumer Analyst – Large Cap Growth Portfolio, DWS Group
VP, Equity Research – Packaged Foods, Deutsche Bank
BA Economics, Harvard University
Rohini Venkat
Consumer
Robert Higginbotham
Robert Higginbotham
Fintech/Financials
Alan Straus
Guest Moderator
25+ years covering financials and financial technology
Portfolio Manager – US Large Cap, Schroders Investment Management
Director of Research & Fund Analyst Financials, Schroders Investment Management
Senior Analyst – Financials, Omega Advisors
Senior Analyst – Financials, Lord Abbett
Senior Analyst – Financials, Merrill Lynch
MBA, Cornell University – SC Johnson Graduate School of Management
BS Industrial & Labor Relations, Cornell University
Alan Straus